Members' Advantage Program
Benefits Designed for BCRTA Members
BCRTA members get significant discounts and other special offers from our many Members' Advantage Program partners.
Advantage offers are available to all BCRTA members, brought to you by dozens of vendors offering cash discounts on products and services. Save on tours, guided travel, cruises, hotel accommodations, car rental, parking, golf, ski vacations, lifestyle services, home products and other essentials.

Prestige EHC with Travel, MEDOC Travel Insurance, Trip Cancellation, Home Insurance, Life and More
Save hundreds with the best range of options for retired educators, exclusively with BCRTA
bcrta.johnson.ca

BCRTA Members Save up to $500 PLUS
Extra BCRTA Discount of $100 On Every Offer


Please contact HearingLife on your British Columbia Retired Teachers Association preferred partner line at  1-888-898-9056
or to find a clinic near you and more details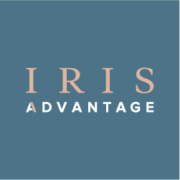 IRIS OFFERS EYECARE BENEFITS
FOR YOU AND YOUR ENTIRE FAMILY!