Staff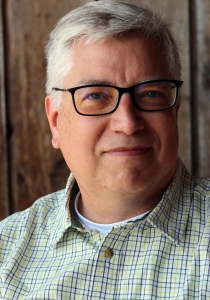 Tim Anderson, Executive Director
After a year of working with BCRTA in a consulting role, Tim Anderson became BCRTA's Executive Director in June 2018. Tim has a long history of work in adult education program development and working with small organizations to develop their business systems and media platforms. His design and consulting firm Alphabet Communications has an impressive client list, including BC's Ministry of Health, BC's Health Authorities, the Ministry of Education, Diabetes Canada and numerous others. You may know his work – he designed the BC Seniors Guide.
An accomplished writer and editor, he is Executive Editor of PostScript Magazine and is actively developing partnerships to enhance the BCRTA member experience.
Tim's wife Janet is an active teacher, and they have three grown daughters and two grandchildren.
Kristi Josephson, Administrator
Kristi was born in Fort Churchill and grew up in Brandon, Manitoba. She attended a French immersion grade school, and English for high school. She spent many of those years playing soccer, running track and swimming competitively.
Kristi attended her first year of university in her hometown before moving to BC to attend University of British Columbia. Kristi has a BA in Psychology and a Registered Professional counselling designation. She has a 20 year son who is a Business student at UBC.
Laurie, Administrative Assistant