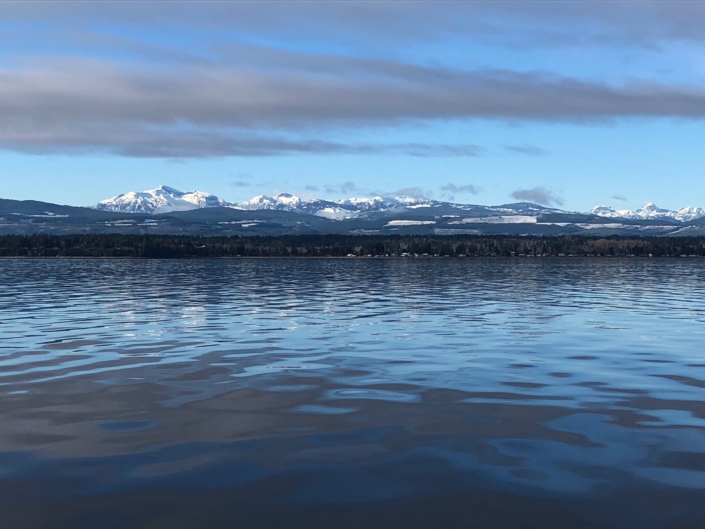 Campbell River Retired Teachers Association
Visit Our Web Site
Welcome message from Bonni Roset, president of the CRRTA
The  Annual General Meeting of the BC Retired Teachers' Association will be held online, with a Conference Day on October 2nd and the AGM on October 3rd, 2020.
The BCRTA board reported that this decision was shaped by these circumstances:
Meetings of over 50 people are not allowed
It would be impossible to physically distance in our hotel (just imagine the elevator!)
There are fewer flights available
There is a significant possibility of a second wave of COVID-19 in the fall which is also flu season.
Our membership is the most vulnerable to major consequences if we are exposed to COVID-19
Organizing the event will be a very different experience but we will stay close to the conference and AGM format that we have done in the past.
BCRTA Branches will still have the same number of delegates eligible to vote, and we will meet all our obligations for reporting and good governance. Preparations are underway to provide delegates with a quality connection to the proceedings, including the ability to conduct secure voting on motions and elections.
The conference day promises to be informative, with presentations by Seniors Advocate Isobel McKenzie who will address the needs of seniors in these times. Also lined up are two UBC professors and thought leaders: Dr. Steve Young, an expert in public health policy, who will address the prospect of universal Pharmacare and related issues; and Dr. Roger Wong, an internationally-recognized geriatrician who is familiar to BCRTA members for his regular column in PostScript magazine.
Other important elements of our usual conference and AGM will continue, including the Membership awards presented to branches, reports and updates from committees and staff, and the PostScript Excellence Awards, recognizing the achievement in print of BCRTA members who contribute to our quarterly magazine.
For a number of years BCRTA has worked closely with the Vancouver Airport Hilton in Richmond, and when restrictions are lifted we expect to return to that location in years following.
Our greatest regret is that the online experience will not provide the usual social interactions we enjoy in meeting new and old friends.
Delegates will receive more information on the AGM in the coming months.
Intergenerational Day – June 1 – is recognized annually in Canada and abroad as a day to focus on promoting intergenerational programs and learning opportunities, and to assist in developing rich and sustainable connections between generations. During this time of social distancing and isolation, contact between the generations is more important than ever and requires a different approach. As individuals, we can all participate in Intergenerational Day.
Our members are using Zoom, WhatsApp, Skype, Facetime, email, Canada Post and telephone calls to connect with grandchildren, family and friends. On June 1, make connections. Enjoy!
BCRTA wrote to David Eby, our Attorney General requesting that June 1 be declared Intergenerational Day. Two other organizations also made the same request and a positive response to them was shared with us. Check out the i2i Intergenerational Society (intergenerational.ca) and the Canadian Network for Prevention of Elder Abuse (cnpea.ca)
A special message of support to active school staff from Gerry Tiede, President of the BC Retired Teacher's Association:
Dear Teachers, Administrators and Support Staff across British Columbia,
On April 22, the Executive of the BC Retired Teachers' Association took time to reflect on the unprecedented circumstances faced by our friends and active colleagues in the school system.
I am writing on behalf of our 17,000 members to express our concern for your well-being and to express our confidence in all of you. We know that however challenging it is to work with students in the new ways that the COVID-19 pandemic demands, that you bring the characteristics always shown by teachers, support staff and school and district administrators. When faced with challenges great or small, you have always stepped forward to meet the needs of students through creative problem-solving and good-will. Your students know it now more than ever, and so do we.
We are so very proud to be part of the same history and fraternity as you. Although we are required to be physically separated right now, we want you to know that we are cheering you on from the sidelines!
We wish you good health. Your work is appreciated by your retired colleagues.
Thank you and stay well,
Gerry Tiede
President
BC Retired Teachers' Association
www.bcrta.ca
| | | | |
| --- | --- | --- | --- |
| Title | Name | Phone | Email |
| President | Bonni Roset | 250-923-4299 | broset@telus.net |
| Secretary | Hilary Hansen | | |
| Treasurer | Sharon Yeadon | | |
| 1st Vice-President | Patti Van Humbeck | | |
| 2nd Vice-President | Penny Milbrandt | | |
| Membership | Barb Henshall | | |
Join Today
Your first year of BCRTA and Branch membership is free!
Join Now
Latest News
Read the latest news and event articles from the BCRTA.