Exclusive Membership Benefits

JOHNSON Extended Health Coverage
WITH PRESTIGE TRAVEL INSURANCE
BCRTA members may join these plans*:
PRESTIGE TRAVEL INSURANCE
• 80% coverage for eligible expenses
• $250,000 lifetime maximum
• Unlimited number of 62 DAY out-of-province/
country trips with optional trip coverage
up to 212 days
• $5 million in travel health coverage
• Includes trip cancellation coverage
• No 90-day stability clause
• Protects your EHC lifetime maximum
• MEDOC – $5 MILLION stand-alone travel coverage
• Unlimited number of 17 or 35 day trips
• Includes trip cancellation, interruption and delay
• Protects your EHC lifetime maximum.
• Coverage regardless of age or health status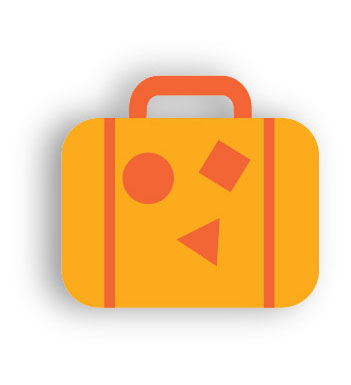 HOME INSURANCE


• AirMiles Rewards
• $30,000 Identity Theft included
• 50+ Benefits – Nursing, legal, etc.
• First claim forgiveness
• DENTAL
• LIFE
• THRIVE INSURANCE– EHC, Travel and
Dental Insurance for friends and family
* EHC, MEDOC, HOME and DENTAL are optional insurance plans offered by Johnson Insurance and insurance premiums are not included in the free membership offer.

Frequently Asked Questions
Who is eligible to join BCRTA?
There are two types of membership: Active and Associate. You are eligible to join BCRTA if any of the following describe you.
ACTIVE MEMBERSHIP
You receive a pension from the BC Teachers Pension Plan,
You are the spouse of a deceased Active/Life BCRTA member, or
You reside in BC and receive a pension from the Teachers Pension Plan of another province.
ASSOCIATE MEMBERSHIP (Access to benefit and affinity plans, but may not vote or hold office in the BCRTA and/or its Branches.)
You are the spouse/partner of an Active, Life, Affiliate or Associate BCRTA MEMBER,
You are a retired faculty member of university / college / other post-secondary, or retired educator from certified independent / private school / pre-school,
You are a retired non-educator staff of BCTF / a BCTF local / BCSSA / BCPVPA / TQS / BCRTA,
You are retired from non-educator employment in a K-12 school system or a post-secondary institution, or
You are currently employed in education, and when you retire will qualify for one of the categories above.
How much does membership cost?
For a limited time, BCRTA is offering a one year free "Test Drive" for new memberships. After your first free year, regular annual membership is just $42.
What are the benefits of BCRTA membership?
As a BCRTA member you will have access to a wide range of extended health plan benefits, consumer and travel discounts, and many retirement resources. You will be part of an organization that stands up for education, for seniors, and for pension rights. You will also find great opportunities for learning experiences and new personal connections.
Do I have to take the Health and Travel Insurance Options?

The extended health plan benefits, travel and home insurance are entirely optional. We have worked with Johnson Insurance to provide members with excellent plans, but every person's situation is different. You should always choose the plan that best meets your needs. Johnson has committed to give all our members "Best Friend Advice" and will help you see the difference between the Johnson plans designed for BCRTA Members and plan offerings from other providers.

I see that the BCRTA office is in Vancouver. What if I live elsewhere?
BCRTA has local branches all across the province, and events happen close to you, including social gatherings, benefits seminars and more. You are warmly invited to join your local branch for a very small fee (generally under $10 per year).  The BCRTA leadership team includes representatives from all regions of BC. As a BCRTA member, you will be eligible for the full range of benefits offered by our benefits partners no matter where you live in BC.