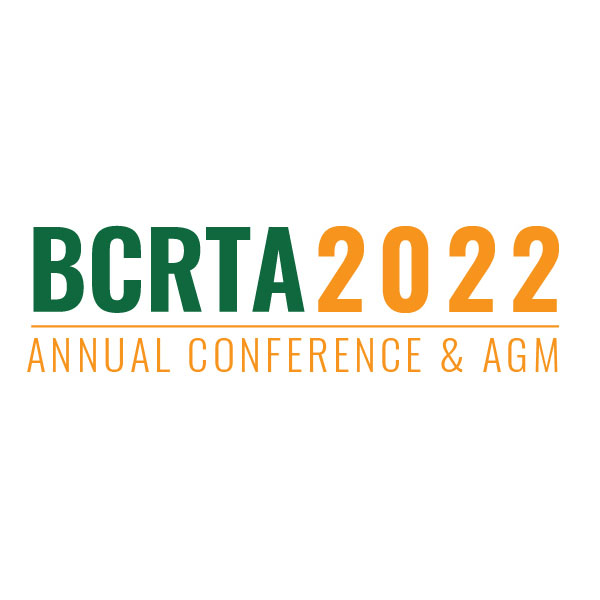 BCRTA Annual Conference Day 2022 – ONLINE EVENT

Sept 30 – ONLINE FOR ALL MEMBERS
KEYNOTE: 5 PRACTICAL STRATEGIES FOR AGING IN PLACE TRANSITIONS
Sue Lantz
Managing Director, Collaborative Aging
Sue Lantz, BA, MPA is the Managing Director of Collaborative Aging, a firm dedicated to expanding
and improving the design of models and resources for healthy aging in place. She was a founding
member of the Ryerson University Institute on Ageing. Sue offers a fresh approach to help people
discover how they can proactively shape their own health and housing options, while ensuring more
balanced arrangements for caregivers.
KEYNOTE: EVERYONE HAS A STORY
Noel Bentley
Speaker and Coach
As a speaker, emcee and humourist, Noel challenges and entertains audiences with his unique
perspectives, ability to connect ideas and offbeat humour. As a speaking and storytelling coach, he
helps participants to uncover and share their stories. Noel is the Host and Program Manager for
TEDxSurrey.
PLUS
• DAY OF TRUTH & RECONCILIATION
• MEMBERSHIP AWARDS
• ACER-CART UPDATES
• GOLDEN STAR AWARDS
• WHAT'S NEW IN INSURANCE
• MEMBER PRIZE DRAWS