Our Survey is Complete
Thanks to all the members who participated!
The results of our survey are in, and demonstrate clear trends in satisfaction amongst our members.
Whether you are already on a plan or are looking to join one, you owe it to yourself to see what other retirees think of their EHC plans.
Over 1,000 BCRTA members responded to our EHC Survey, answering more than 40 questions that covered 21 distinct areas of EHC coverage and their own experience.
The results were remarkable. BCRTA's Prestige EHC by Johnson was the clear winner in 21 out of 21 measurable categories. Read the complete survey report for the major results. Dig into the background report if you would like more details on how we conducted our survey, its reliability and access to all the member comments on both the Green Shield and Johnson plans.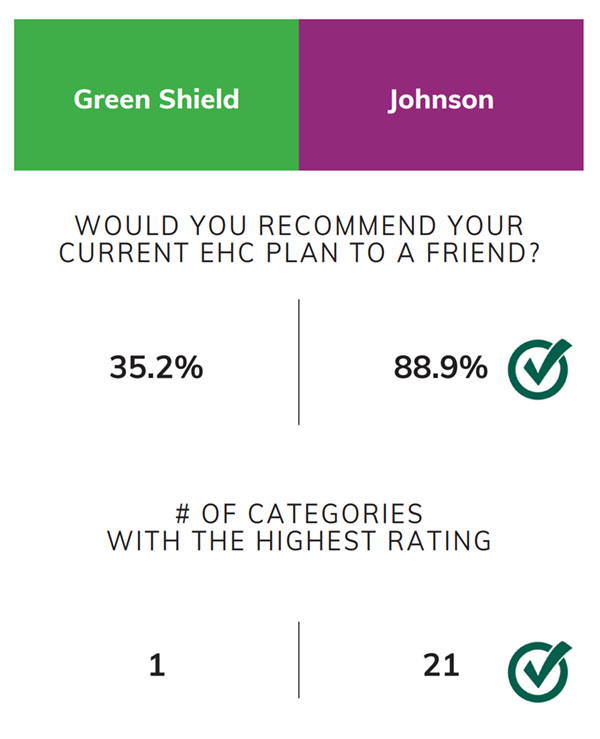 6 page PDF
Includes: category by category comparison,
disclosure of methods and all the member comments


Which plan suits your needs?