BCRTA Membership Committee Report
By Steve Bailey, Membership Committee Chairperson, Coquitlam, BC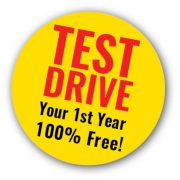 Our "first year complimentary BCRTA membership" offer is in full swing. The re-designed membership application form is now available on-line. Hard copies are available from the BCRTA office. Later this summer the BCTF will be mailing this material to all known 2017 retirees.
Speaking of membership increases, we will be awarding branch growth membership awards again this year at September's AGM. As a new twist, champagne awards will be replaced by chocolate and other goodies for the winning branch delegations to enjoy (and share)! Awards are based on August 31 branch membership figures.
Park 'N Fly, one of our Members' Advantage Partners, has recently revised its Discount Savings program. Our YVR preferred rates are now $17.56 per day and $66.95 a week. See the BCRTA Park 'N Fly access code on our website. If you have trouble with access, please call the BCRTA office for assistance.
One of the goals of the Membership Committee is to develop a line of BCRTA merchandise.
Included in the Membership Committee budget for the coming year is money for a pilot project. Watch and see what develops.
Have a great summer. Remember to use your BCRTA membership card to garner savings through our BCRTA Members' Advantage Program.