CONTEST IS NOW CLOSED.
Thanks to all who entered and congratulations to our winners!

SPRING GIVEAWAY!
WIN A SPA RETREAT PACKAGE FOR YOU AND A FRIEND!
A package of getaway experience items delivered to each of you.
You may enter up to FIVE times – name a friend on each entry. Use the form below.
Contest closes April 22, 2021. Entry open to all BCRTA Members.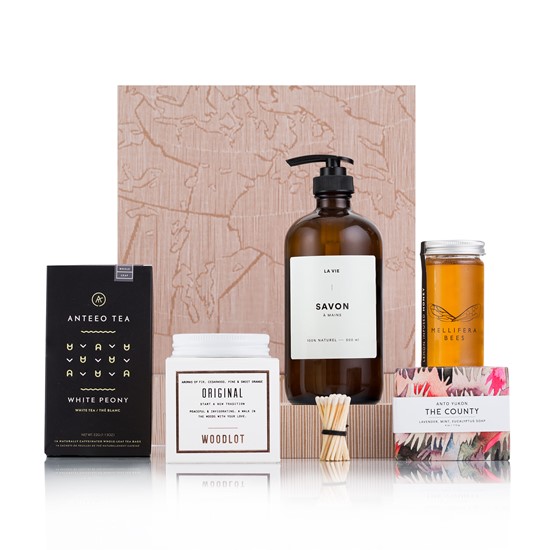 What's Included
Original soy wax candle
Woodlot, Vancouver, BC
White peony tea
Anteeo Tea, Victoria, BC
Premium hand soap with essential oils
Atelier la Vie, Montréal, QC
Lemon infused raw honey
Mellifera Bees, Vancouver, BC
Old Town 'Northern Lights' soap
Anto Yukon, Carcross, YT
Personalized gift tag and greeting card
Saul Good Gift Co, Vancouver, BC
Illustrated map of Canada gift box
Saul Good Gift Co, Vancouver, BC
Fresh sheet story telling card
Saul Good Gift Co, Vancouver, BC