A recent survey of BCRTA members showed a strong commitment of members to the central purposes of the association and high levels of satisfaction.
A good cross-section of members responded to the survey.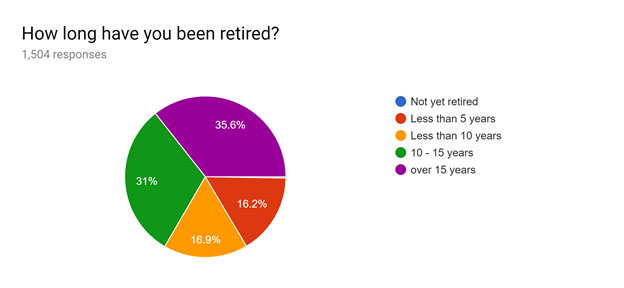 Defending the pensions of our members and seniors in Canada has been a central goal of the BCRTA. Members indicated strong satisfaction with the association's activity in this area.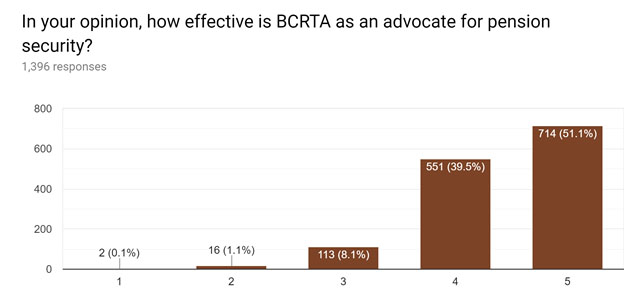 While many members are comfortable with electronic communications, the majority of members prefer to receive our flagship publication PostScript Magazine as a full-colour print publication. PostScript is very popular with our members.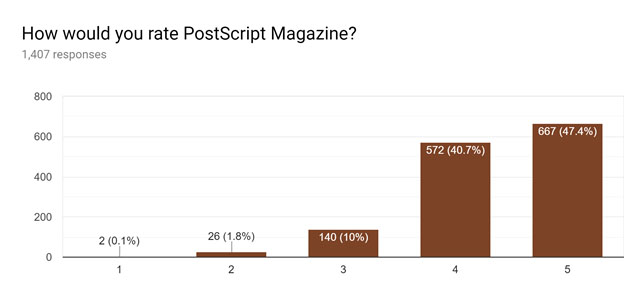 Members were asked about their experience in receiving support from the BCRTA office, and feedback was very positive.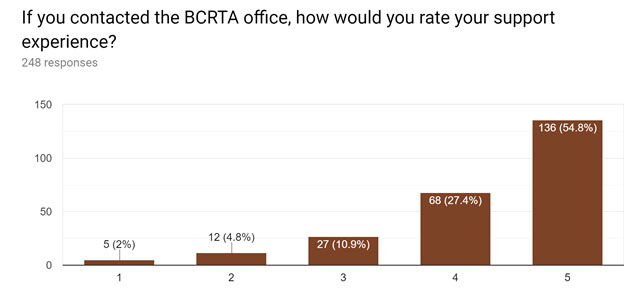 The survey showed that the majority of BCRTA members provide some form of unpaid work in their communities. Based on the responses, BCRTA estimates that our members give more than 238,000 hours each month providing care to others, in the mentoring of young people, in service on non-profits and many other forms of volunteering. When valued at a modest hourly rate of $20, we estimate that BCRTA members provide some $57 million dollars per year of unpaid service to their communities!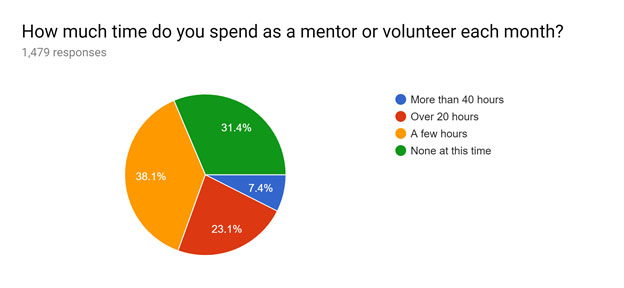 The survey asked our members to indicate how important different activities of the association were to them. Here are some of their responses: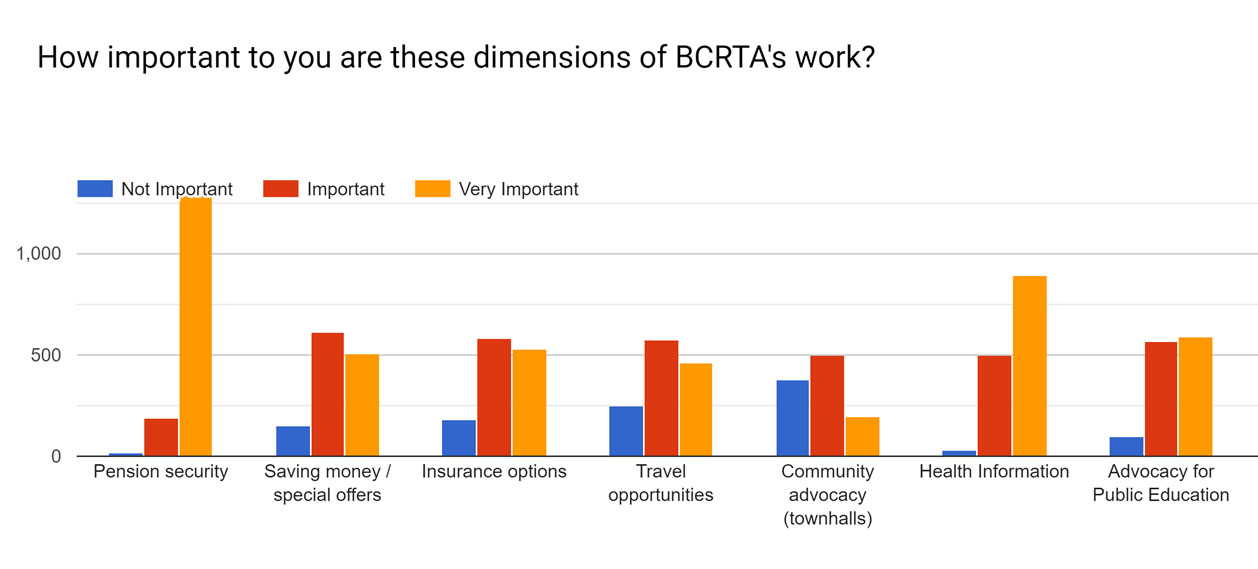 BCRTA's Board of Directors and branch executives will be using the results of the survey to better serve our members.
Thanks to all who participated!