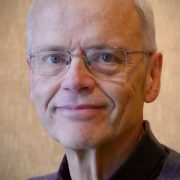 At the request of BCRTA, the BC Teachers' Federation recently named long-time association leader Al Cornes to the BC Teachers' Pension Plan Board of Trustees.
Al has extensive experience in pensions and benefits, and was part of the negotiating team that facilitated the joint trust agreement structure for the pension plan twenty years ago.
Al is familiar to many retirees as a presenting expert at BCRTA's pre-retirement workshop seminars that have educated thousands of teachers on their retirement options.
Arnie Lambert
Chair of Pensions and Benefits Committee