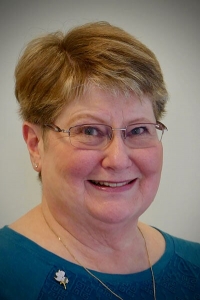 As a retired teacher/administrator member of the BCRTA, I have been able to participate in many valuable and rewarding opportunities at both the provincial and local RTA levels.
I have been a member at the Provincial and local RTA since my retirement in 2007. I hold an executive position in my RTA and have been on two provincial committees for the past three years. It has been my hope that by doing this that I am contributing to the welfare and betterment of all provincial members. The friendships that I have formed through both the provincial committees and local association have resulted in lifelong connections.
My local branch has as its aim to "live for today and tomorrow, not yesterday." Our past gives each member a common history but it is not our driver. My local branch meets four times a year for about 90 minutes. If there should be important provincial information it is shared at that time or via email or snail mail throughout the year. We often have a guest speaker to provide information on topics that have been suggested by members. We have also been fortunate to send two local members to the Provincial RTA and AGM each Fall. This keeps us connected in positive ways.
I would encourage all retired educators to open the door to the benefits of becoming a member of BCRTA and their local RTA if they are fortunate to have one. I also recommend that you look at the BCRTA website and see the many things available to active members. I recently used the Endless Savings and More App and saved enough money to pay for my provincial and local membership to the BCRTA for the coming year. It is reassuring to have an executive at the provincial level that supports our pension, our medical and dental benefits, and other opportunities that allow us to age with dignity.
Elaine Thompson
BCRTA and Local Association Member